PACKING | ORGANISING | PRESENTING | TRANSPORTING
Unique. Patented. Unbeatable. Stackable. Linkable. The systainer® is not just a case, it's a system.
Tanos System
STACKABLE AND LINKABLE
The systainer® is more than just a case – the individual cases can be combined, safely stacked, securely linked and used individually and simultaneously.

STANDARDISED TO EURO PALLET DIMENSIONS
The standardised basic dimensions of the systainer® allow flush stacking, save volume and therefore cash when transporting on pallets – in trucks, in the warehouse or at retailers.

CONSERVATION OF VALUE
Replace instead of throwing away! All systainer® components such as body, lid, handle or catches are replaceable. Your systainer® therefore always maintains its immaculate original quality.

INDIVIDUAL
In addition to two standard versions (light grey with signal blue catch or anthracite) you have a choice of other additional colors. You can also design your systainer® individually with different color variants for the catch and handle.

ABS* PLASTIC
Prime base material combined with the most rugged design structure provide maximum strength. All systainer® are also formstable, impact-resistant as well as dust and splash proof.
*ABS = Acrylinitrile-Butadiene-Styrene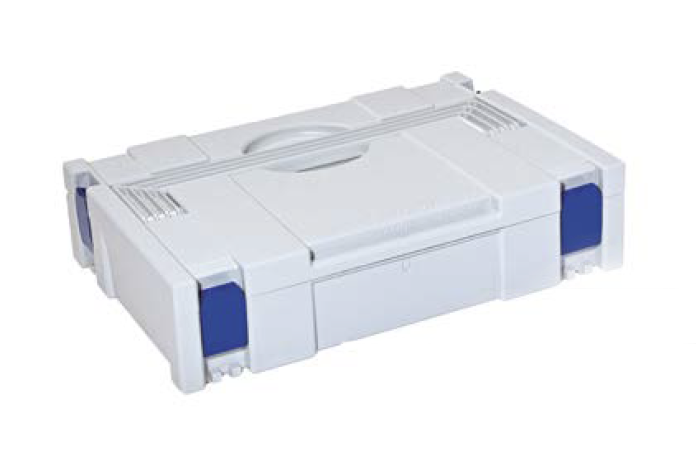 systainer
®

T-LOC

A flick of the wrist suffices! That's just how simple the systainer® of the 2nd generation works. Stack individual systainer® systematically one on top of the other and lock with a flick of the wrist – this gives you a linked systainer® tower which holds everything from the smallest to the biggest part ready for you in a clear arrangement to save space and time and can be added to or divided up as you like. Our systainer® T-Loc combines innovative technology with functional, attractive design in perfection.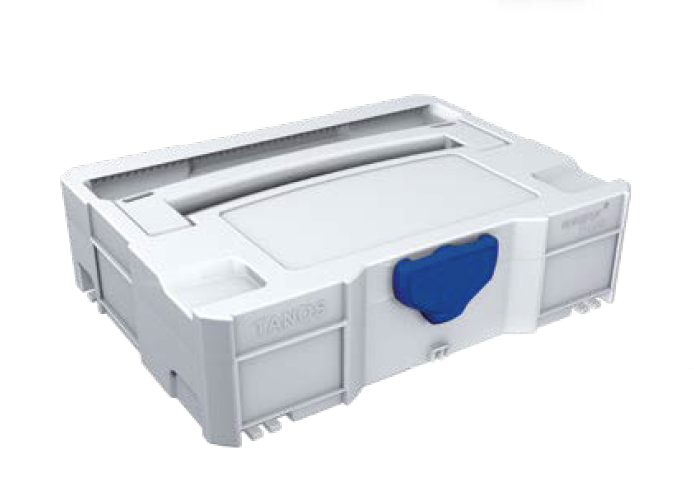 systainer
®

Classic-Line

Proven top class quality! Our systainer® Classic- Line has been accompanying millions of satisfied customers through their daily routine for ages.

At work or at home, for your hobby or leisure time – the sophisticated mechanics of the systainer® Classic-Line products guarantees reliability and almost infinite application possibilities. That it is connectable with the systainer® T-Loc system goes without saying.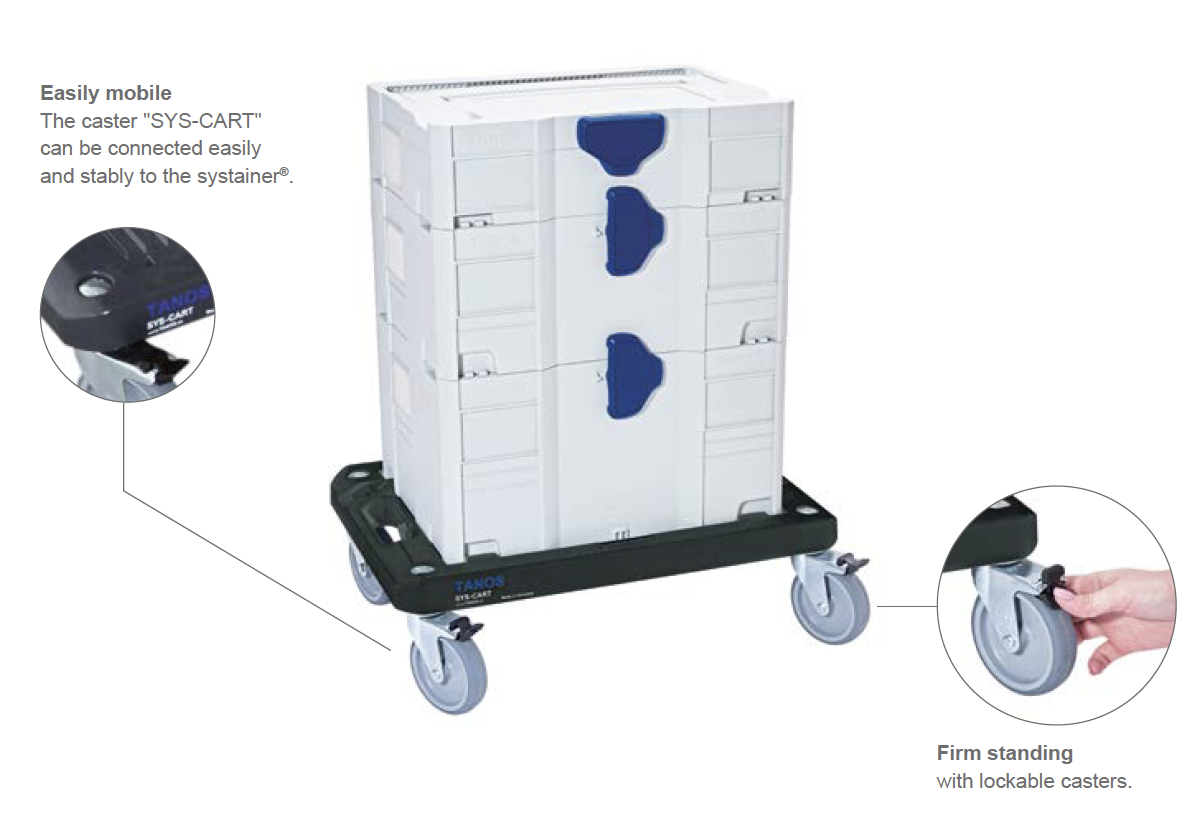 You can transport bulky or very long objects safely and easily with the suitable systainer® accessory.
The caster "SYS-CART" can be connected easily and stably to the systainer®.